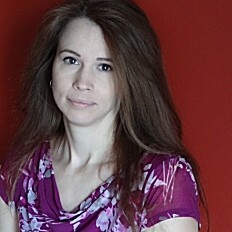 Jeanne H. Goodman, Owner
The VA in Life Liberty VA stands for Virtual Assistance. This is in fact, the most accurate job description I can think of for my work. If it can be done remotely, I'm on it!
As the owner of Life Liberty VA, I believe my greatest asset as your VA is integrity. I provide good, honest, hard work and expect no less from others that I work with. I'm often cited for my honesty, desire to serve and ability to get the job done (even if I don't yet know how I'm going to do it!).
I graduated from business school in 1992 with a degree in Paraprofessional Accounting and Occupational Studies (GPA 3.34). I then supported businesses in billing, bookkeeping, administrative and secretarial capacities. These positions honed my desktop application skills, oral communications and my written skills, which embarrassingly, are often complimented.
In late 2001 I had my first child and transitioned from a full-time office assistant to full-time mother. The next 6 years (and another baby) were by far my most challenging work! To support my stay-at-home status, in early 2008 I began working as an independent contractor for a small VA business, utilizing the administrative skills I had learned over the course of my schooling and work years to date. I also began to expand my skills set under the tutelage of a respected web technician and co-contractor.
The online world really intrigued me. It's inner workings and external allure not only appeased my technical side, but also my creativity. What a wonderful venue to utilize all that I knew!
Ultimately, what I really loved and wanted to do was help people. As I realized the absolute necessity today for small businesses to have an online presence, I saw a wonderful opportunity for service. What had taken me years to learn, I could use to assist others who just didn't realistically have the time (or desire) to learn the mechanics of website set up, maintenance and e-marketing. Thus, in January of 2012, Life Liberty VA was born.
My desire is to help you enjoy your business by taking the tedious jobs off your hands and keep the cost to do it as low as possible.  I believe in utilizing all of the free online resources available to small businesses today (I even list a few here and update them periodically) and am an avid fan of WordPress – 1) because it's free and 2) because it's easy to use. This site was built with it!
Want to know more about me? Interested in seeing if I'd be a good fit for you? Contact me.
So, what do you need done today?